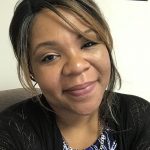 My mission is to promote family-centered care pervasively. Through advocacy efforts, the goal is to promote and support campaigns that include family leaders as key decision makers on the language, strategy and community action steps. Utilizing this family-centered framework, I am particularly interested in helping direct service-based entities discover sustainable and lucrative solutions to meet the needs of a diverse client and customer base, promoting diversity, equity and inclusion to discover systems solutions to adhering to federal and local policies that promote the rights of person with disabilities.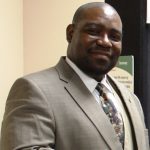 Director of Systems Operation, LEADY Training Program Director
On the surface, Samuel Oruh is an accomplished director of systems operations. Samuel Oruh has been instrumental in the development of RDMKP Enterprises LLC, an umbrella corporation that oversees and funds a plethora of community-based, non-profit and for-profit programs, geared towards the enrichment of the whole community. Samuel has over 15 years of operational experience ranging from the development of non-profit, community-based programs to government funded contracts that help small businesses grow. Samuel also has over 10 years of experience in Law Enforcement; his last active duty as a Special Police Officer in the District of Columbia.
More than his role as Chi Bornfree, Inc.'s Director of Systems Operations, he is also effective at persuading and influencing high-ranking individuals. His opinions are highly valued and trusted; his judgment respected. Samuel earned a Bachelor's degree from Howard University in Business Management, majoring in Computer-based Information Systems Analysis and Management.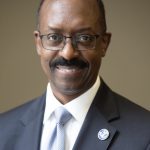 LEADY Training Program Advisor
Tony is an executive/leadership coach, national security and management consultant, leadership trainer and developer for individuals, teams, groups, and organizations within the business, government, non-government, non-profit, and educational sectors. As the founder of INsights, he enjoys working with motivated leaders who are ready to achieve their absolute best by making the changes that are most important to them. Tony's adaptive leadership coaching style and optimistic attitude is reflective of his
belief that everyone has the capacity to accomplish their desired potential, if given a chance to excel. He is a great listener who is dedicated to helping you find meaning in your own life; creating awareness of self and others, while improving individual and team performance. Tony's vast experience working with diverse groups with multicultural backgrounds and identities, enable him to quickly form seamless partnerships with his clients at all levels; fostering an atmosphere of mutual trust, accountability and
respect that facilitates effective coaching, while enabling unlimited success for his clients.
Tony has more than 30 years of leadership and management experience. He led or directed numerous personnel while working in various jobs in the intelligence and national security career fields within the Department of Defense (DoD). He teaches a plethora of courses within the leadership and management domain for federal civilian agencies, DoD, and private sector audiences, using student-centered methodologies (e.g., teaching to performance-based learning objectives, individual and group exercises involving self-reflective and interactive discussions with the instructor as facilitator). Course audiences range in experience from those aspiring to become leaders and supervisors, current supervisors, mid-level managers, directors/office chiefs, and senior managers.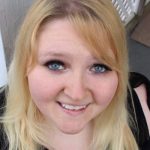 Primary Virtual Assistant/ Project Manager
Anastasia has an extensive background in administrative and management services for retail, mental health, home improvement, and small service-based companies. She began as an intern for a locally-owned company, learning how they run their business and their bookkeeping processes. In that time, she also created (and still assists in maintaining) their CRM system. She obtained a Bachelor of Science in Business Administration from Westminster College in Pennsylvania, after which she began working as a marketing coordinator for a local multi-million dollar home improvement company. She learned the ins and outs of the home improvement industry there.
Currently, Anastasia is working on obtaining her MBA from Westminster College in Pennsylvania and plans on obtaining her CPA license shortly thereafter. Anastasia is focused on customer relationships and fulfilling their needs. She is always willing to lend a hand or an ear and tries to find creative ways to help solve problems.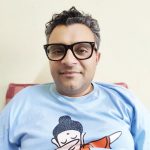 Web Design and Development Specialist
Sakar is an IT professional with over 15 years of experience working in the field of information technology, web administration and technical customer support for e-commerce and IT companies. Sakar holds a Bachelors's degree in Computer Science from DeVry University, Houston, and a Master's degree in Geographical Information Systems from the University of Salzburg, Austria.
Sakar's specialty is in freelance web designing and SEO/SMM support, and he has provided his services to companies and individuals around the world. Sakar has a background in offering extensive support functions, including managing web content, communicating with teams, sending newsletters, and coordinating general operations, all while maintaining a consistent level of professionalism and accuracy. Sakar prides himself on providing regular communication with clients via phone, email, and video conference, ensuring reliable ongoing contact throughout the workday.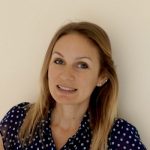 Katie is a marketer and content writer with 10+ years of experience creating and implementing marketing strategies to drive revenue and meet customer acquisition and retention goals. Prior to TRUSTY OAK, she worked as a Senior Marketing Manager, and her encompassing expertise includes strategy, branding, buyer personas and positioning, product marketing, website, PR, internal communications and social media.
Katie is highly organized and detail-oriented and enjoys being challenged and taking on new responsibilities. She's experienced in a wide variety of software programs, learns quickly, and feels comfortable tackling new tasks and programs. Throughout her career, she has worked across a diverse group of industries including technology (software, privacy, mobile applications), hospitality, finance, advertising, non-profit, education, and gaming.