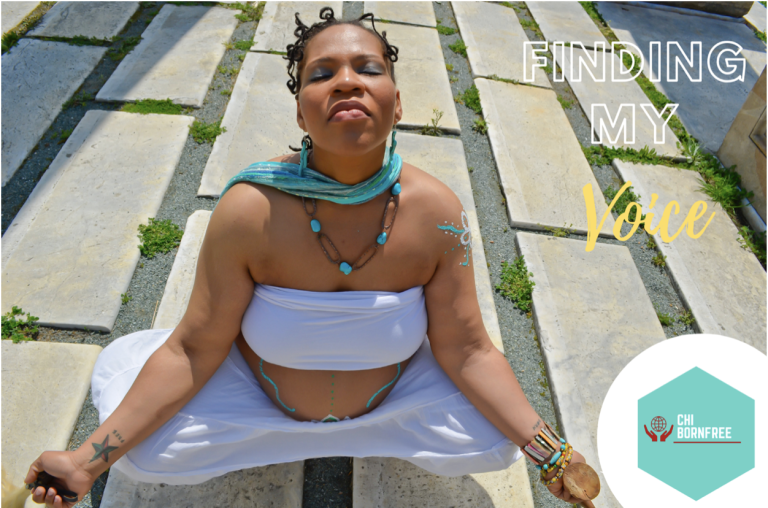 Speaking it into existence, coming into 2022, I've made a personal pledge turned public to write my experiences and share them via Chi Bornfree's blog and other outlets. It is a muscle I've put to the back seat due and reallocated my energies to surviving the pandemic by building and organizing. Yet, as any other critical tool to address the waging, gaping divide between the haves and the have nots, I have a duty to not keep information hostage. Especially information that can help in liberating families from some of the worst consequences of carceral systems and that has the potential to transform the systems of care to be recentered to meeting the needs of vulnerable families.   
While there are so many intersectional identities that push one closer to the edges of either side of the divide between those who can afford access to the care, education, and interventions needed to have high quality lives and those who do not, the focus of my work (my calling?) is to provide analysis and innovative solutions to centering the needs of vulnerable families – especially those living at the intersection of being Black and disabled. It is a dynamic identity that so many of us are a part of yet, because of ableism, shy away from telling this part of the story…that which disables us. 
As both a mental health self-advocate and family-caregiver advocate for my brilliant autistic sons, amongst other family members, I realize that what keeps people not inside Black and disabling experiences is that the directly impacted people generally don't tell our stories to a politicized audience. So, as an even bigger part of my pledge is to tell my story and share the knowledge I've acquired – through scholarship, in the field, and through my own lived experiences. 
Many of us are encouraged to keep our familial experiences private. To not air out dirty laundry. To keep things close to the vest and only share our narrative within the context of accessing services within the tragically imperfect systems of care. Juxtaposed to how power moves in social arenas where humans are in constant interaction for gains and losses, silence and keeping things close to the vest have proved to be ineffective methods to transforming inequities and to overturn oppression. Smashing on these ableist notions as part of my personal and professional healing journey is exactly why I founded Chi Bornfree and FixPat, and yet, without keeping up with my own practice of saying the quiet parts out loud through my own narrative, I enable the silencing of narratives for social change.
I came into 2022 confident that in order to get out of all the colonial boxes that say that I have to either be a policy expert or someone with lived experience; or that I can either be a caregiver or a person with disabilities; or that I can only be an organizer not a scholar. And so many other binaries. 
Chi Bornfree started out as blog while I was a graduate student in the Department of Political Science at Howard University – which overlaps with the beginning of my mothering journey, birthing my oldest son, Atty, two weeks before starting my doctoral studies in Political Science and then graduated a day before my younger son, Jedi's, 3rd birthday. So much life has happened since then and we have all been transformed with the failures within the government systems of care. I even have an unpublished manuscript detailing the early childhood traumas we experienced as a family that I hope to muster up the courage to begin prepping and planning for publishing.
And the twists and turns life has thrown at my family since graduating has also strengthened my knowledge and understanding of government systems in ways that no amount of research could ever produce the intrinsic nature of what I now deeply have mastery over. It is a duty to serve with this knowledge and one that I am proud to do, if it helps create a better world, a better country, a better DC, and a better me, in all my identities as mother, lover, thinker, fighter.  
So, stay tuned for hearing more from me in both written and spoken word. There are many exciting things coming from the Chi Bornfree universe in 2022, and this Black History Month, we kick it off with this commitment to share ideas intentionally. Here are some other projects to look out for this year:
Chi Bornfree
Akoma Project

Continue participating in the Black to the Future Public Policy Fellowship Program with Black Futures Lab;

Launch

The Critical Hour

podcast with a growing team of Black and Brown disability self-advocates and family caregiver advocates (more to come soon and I can't wait!);

Advance our grassroots policy campaign to improve upon the mandates of the local law informing the school-based behavioral health system to be a sharper vehicle for providing the much-needed mental health interventions for children of all ages and to disrupt the school-to-prison pipeline that disproportionately targets Black and Brown disabled students.

Caregiver Coaching:

Excited to be partnering with Kim Glassman, Esq., of the law firm Brian Gruber and Associates

,

to support families navigating the special education program in the DC area;

Building a tiered system of support ranging from one-to-one services, developing an online resource library, and hosting political education bootcamps via the

DC Child Justice Coalition

– launching our first 7-week Caregiver Political Education Bootcamp starting this month!

Consulting Services

Continue partnering with amazing organizations dedicated to creating a working family-centered systems of care from  the lens of racial equity and disability justice.
FixPat, Inc.
In December we launched the #21DaysOfGratitude campaign for our nonprofit arm and we remain grateful as we launch the following programs this year. Here's a visual of programs to come: